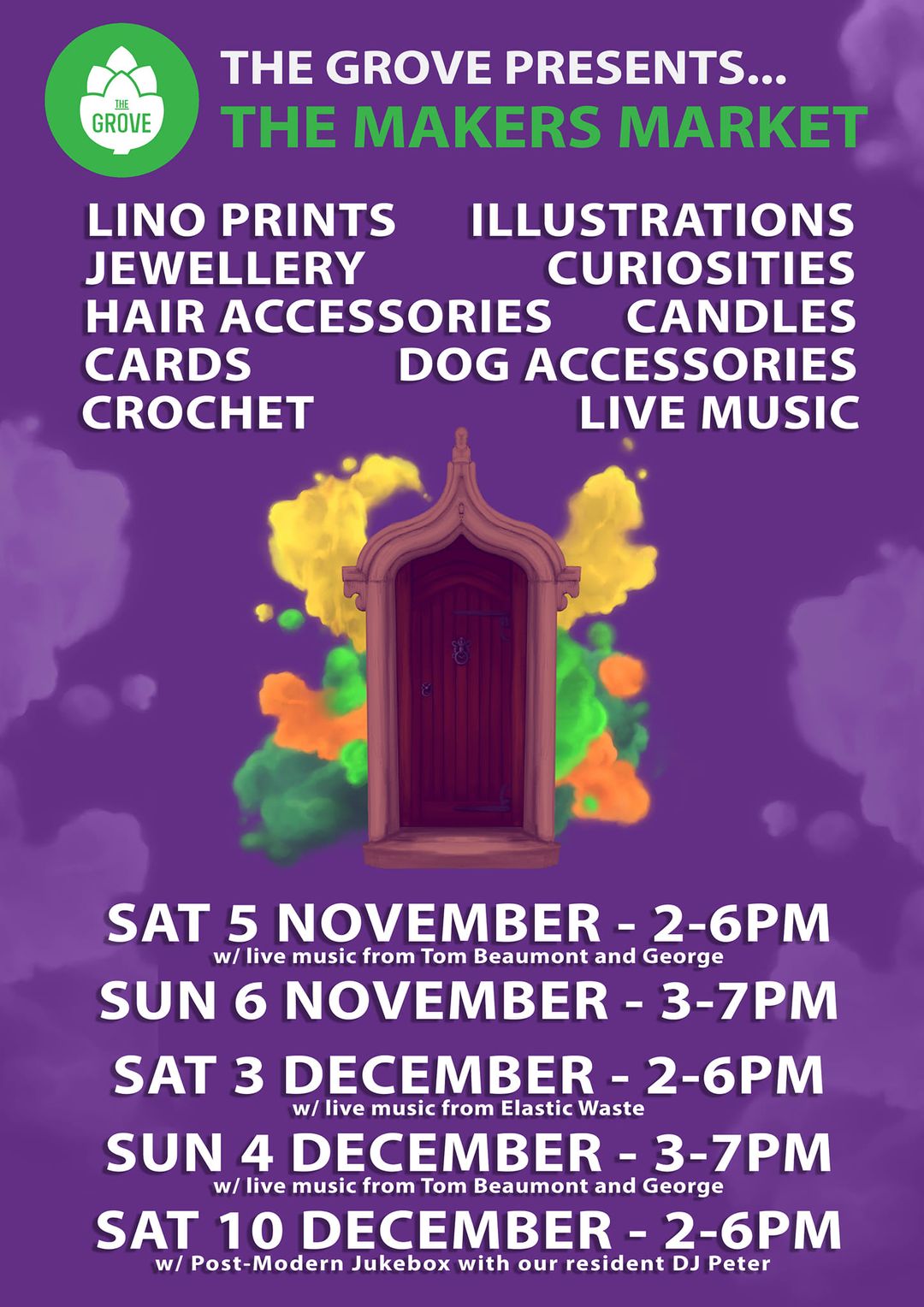 Date
03 Dec 2022
Expired!
Markets Are Back
🛍️THE MARKETS ARE BACK🛍️
We don't know if we dare say the 'C word' yet 🤶🎅 but we're thinking about it…
Anyway, the markets are back 😜 This time all together indoors, and this time with music!
Check the dates, share with your mates, come and support! This is a good opportunity to shop locally and sustainably, whilst supporting some very talented local creatives. We have a real mix of stalls coming up for you! Shopping with a pint of something tasty in your hand sounds tempting, right? 😋
Our first date will include –
Pokaty Art Work
Dolcies Daydreams
Wild Thing Art and Craft
Sparrow Designs
@PickledPenniesPrints
and
www.natashaaldredart.com
Music by Tom Beaumont and George 🎶
Cheers to all the creators and musicians involved! And we still have a few spots left if anyone else would like to get involved.
Cheers, team Grove